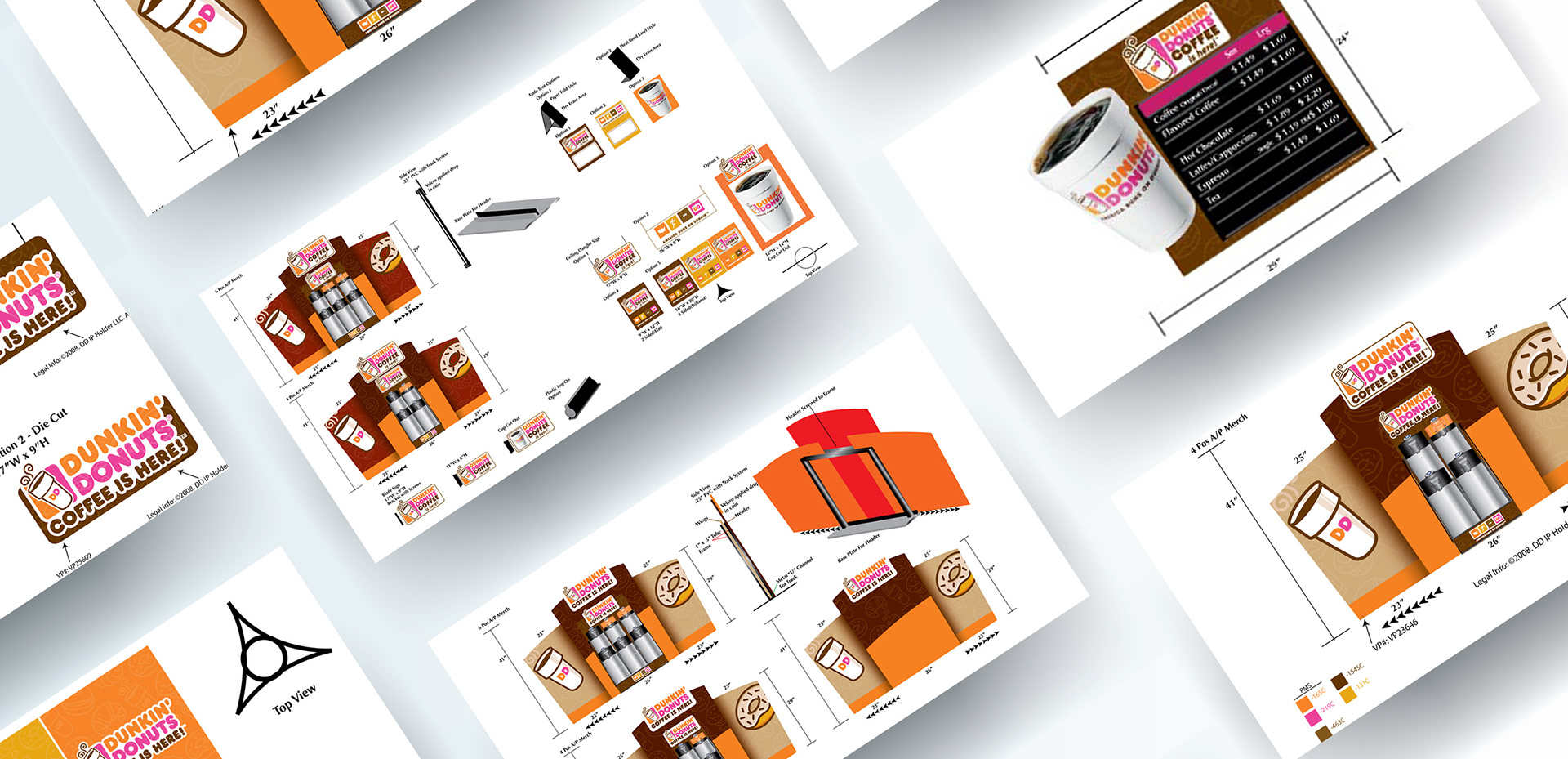 Dunkin' Donuts - Coffee Merchandiser
America's favorite coffee and baked goods chain. Dunkin' Donuts is an American multinational coffee and doughnut company. Headquartered in Canton, MA.
I was tasked to create a counter-top display, both self-service and behind the counter. for Dunkin' Donuts coffee. I also had to create specialized pos for this program, all keeping within the Dunkin' Donuts design bible. "On Brand" was a necessity.
Art Director, designer and brand manager. Working closely with Account Manager and stakeholders with Dunkin' Donuts.
Primary Software Used: Photoshop | Illustrator
I was tasked with designing a coffee merchandiser and program point-of-sale pieces for a new initiative from Dunkin' Donuts. These concepts were to be used for both customer facing and behind the counter footprints.  Even though the program pieces may be used in-store, the majority of the pieces were to be assembled for Dunkin' Donuts popup installations.
As I designed the pieces for approval from the stakeholders as well as working informatively with the project manager, I also worked in tandem with production to ensure that the pieces I created would be cost effective as well as within the realm of the onsite print production department to guarantee a smooth roll-out for the new program.
As a key member of this program's start up, I was also tasked to create support material for presentations for the stakeholders. Often designs had to have specs presented to insure that everyone on the approval committee was on the same page about what was to be built as well as the design standards being used.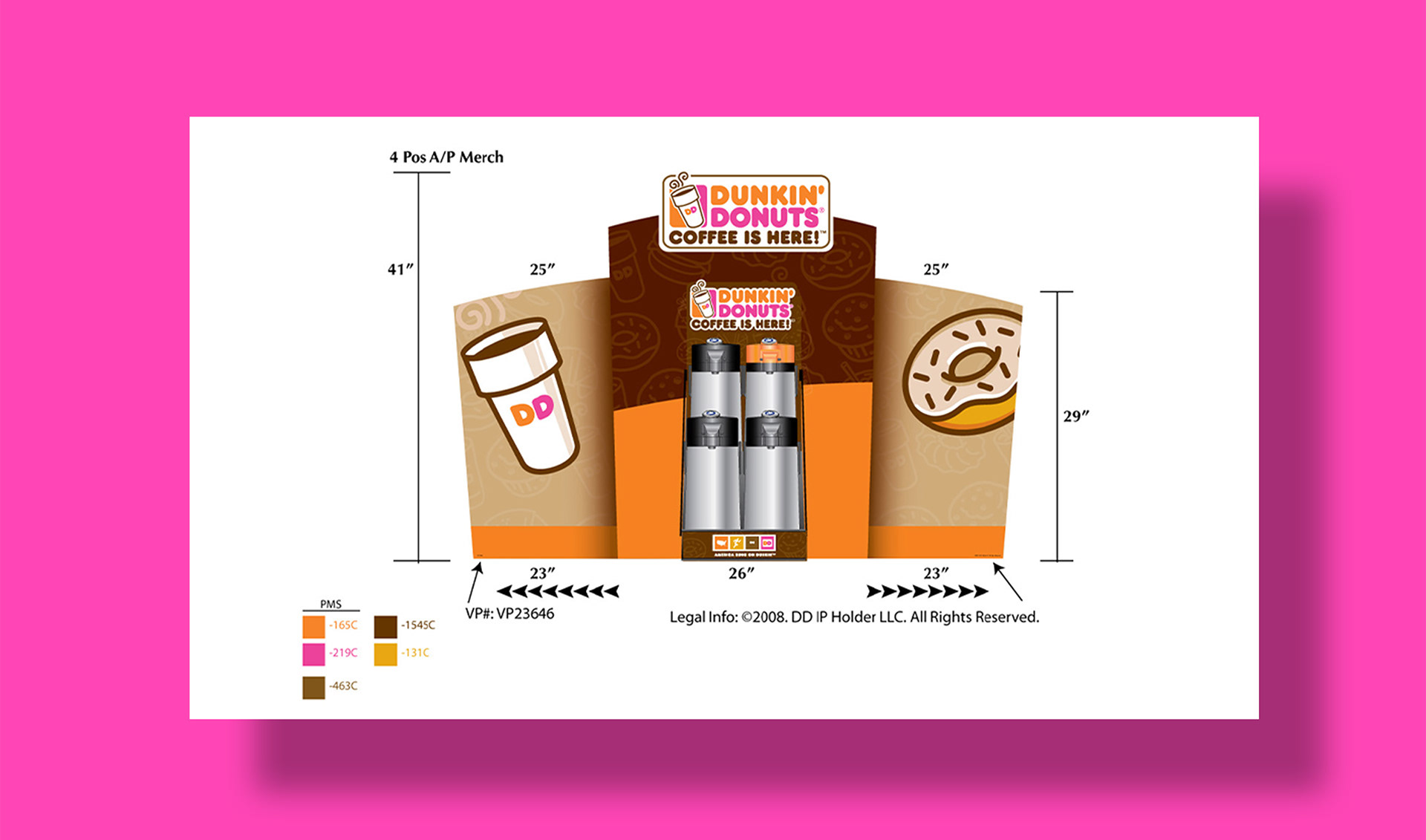 These spec sheets where also created in hand with our production department as build guidelines. I often worked in a collaborative back and forth with production to make their builds easier and more streamlined.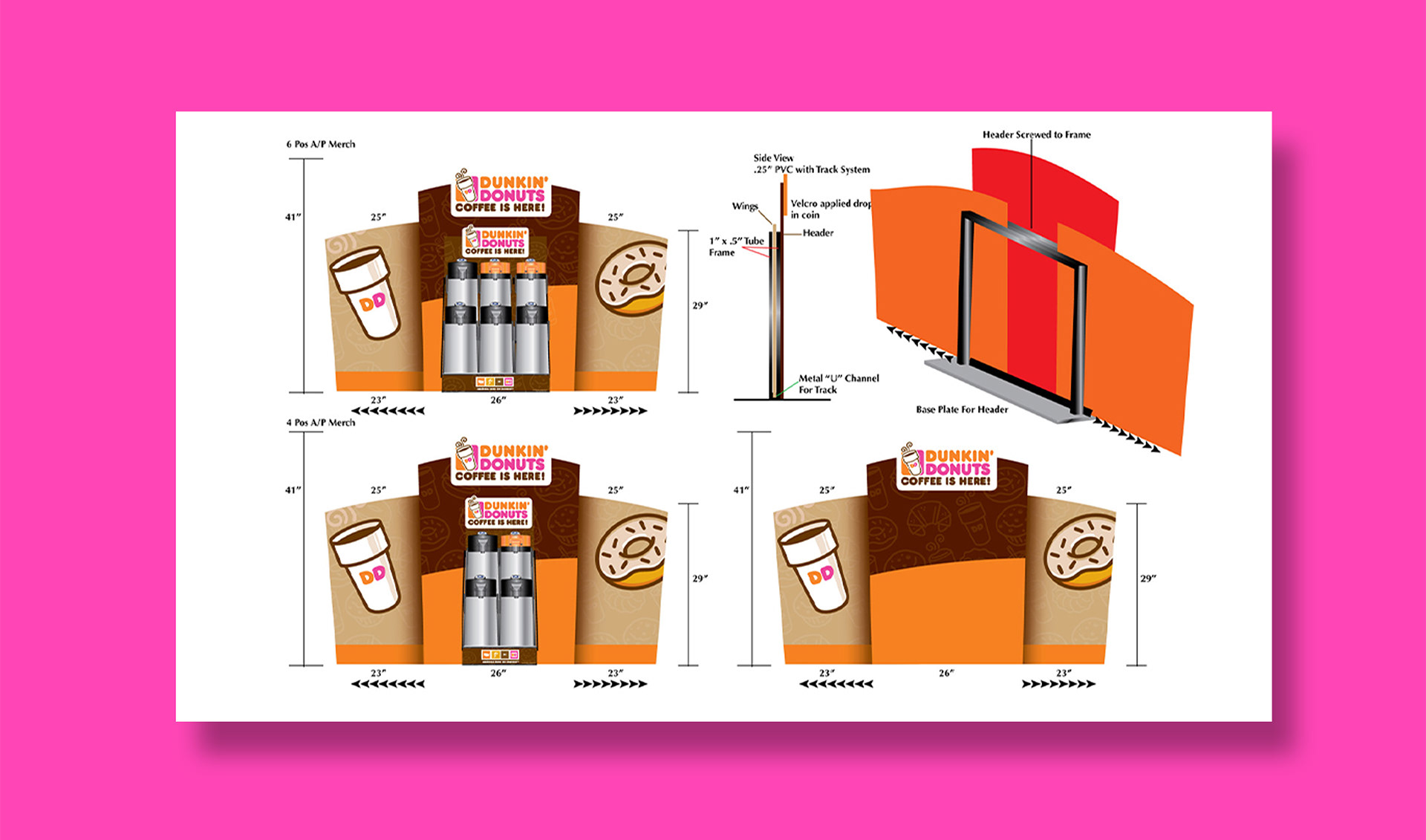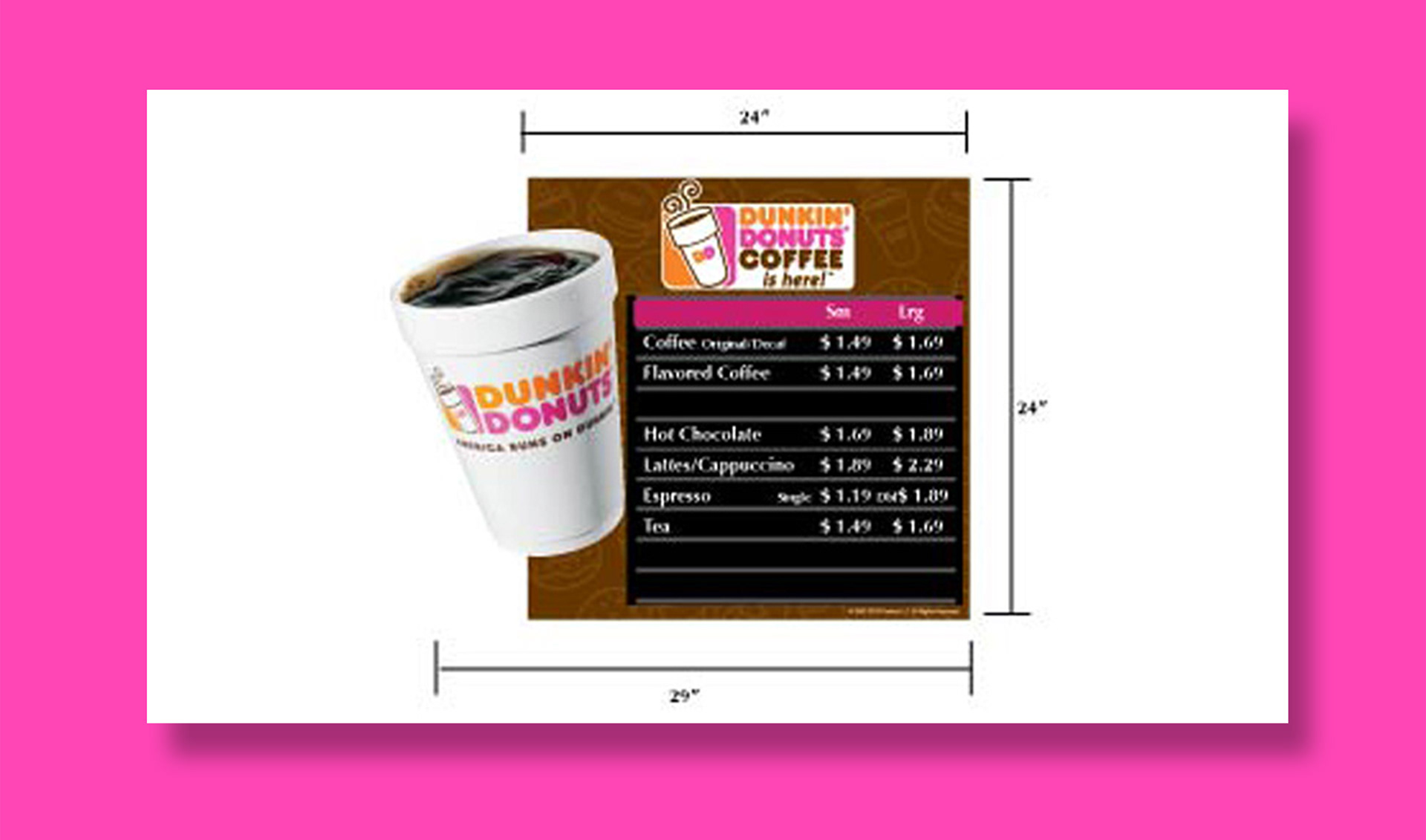 Because of all the parties involved, this became a very successful program. Once approved, there were very few changes or growing pains encountered when the program rolled-out. From meeting with stakeholders, to internal and external communications during the design phase, to final roll-out and use, start to finish, the success of this project was often the blueprint for other projects to follow.