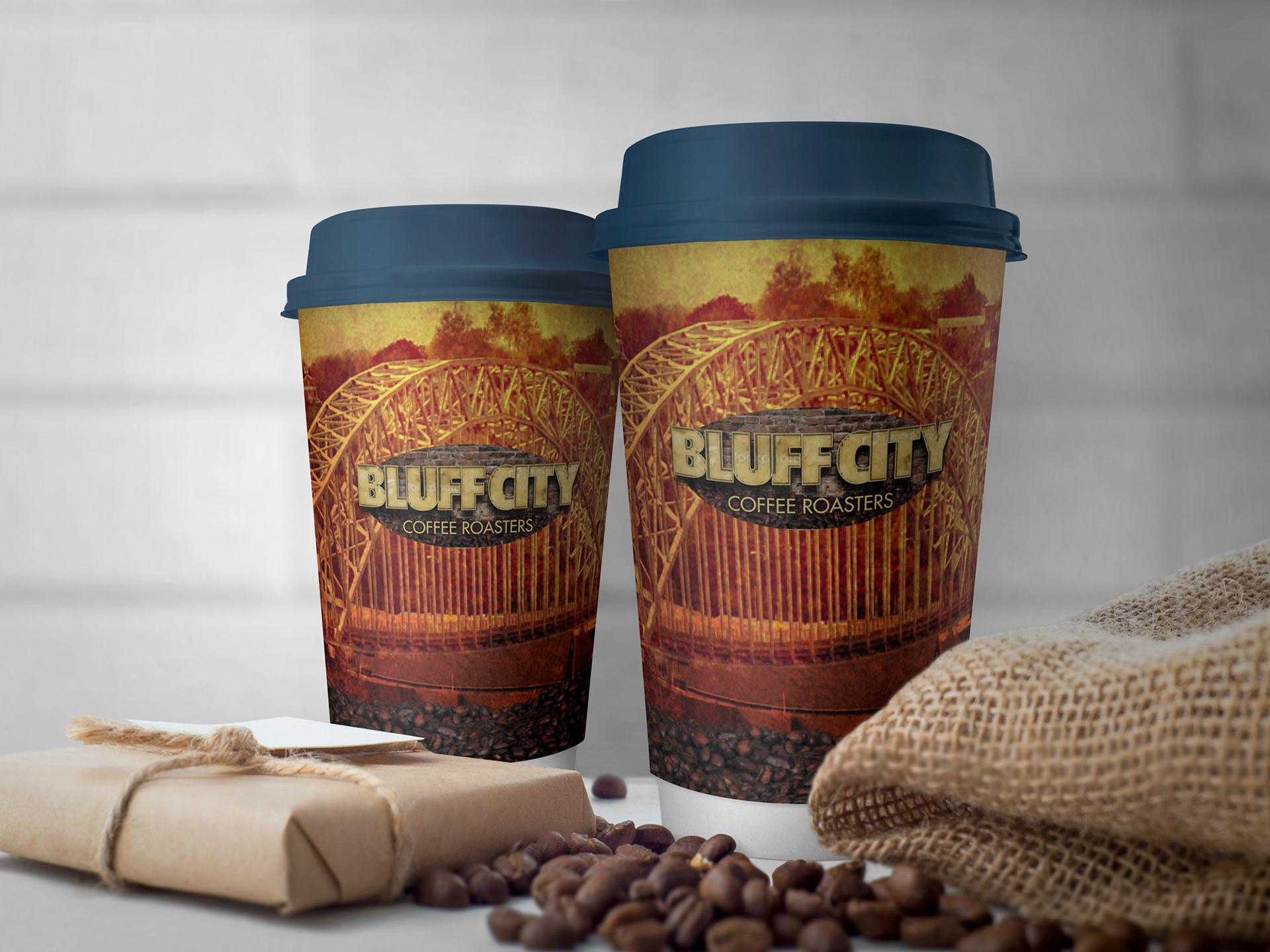 Branding AND PRODUCT DEVELOPMENT
Bluff City Coffee Roasters is a white label brand created specifically for the Bluff City market of coffee drinkers. As our client wanted to expand their footprint in this highly competitive market, the time had come for them to develop a very specific high-end brand for such a market.
The challenge, as with any branding, I wanted to develop a robust brand to convey the quality of the product. The previous branding lacked a strong, cohesive image and branding breadth needed to support its new push into the competitive market. The brand also needed to develop a stronger reputation positioned around quality, performance and innovation to target a new tier of customers and resellers.
I worked hand in hand with the account manager and stakeholders to develop a branding and a brand strategy, design marketing material as well as displays and installations.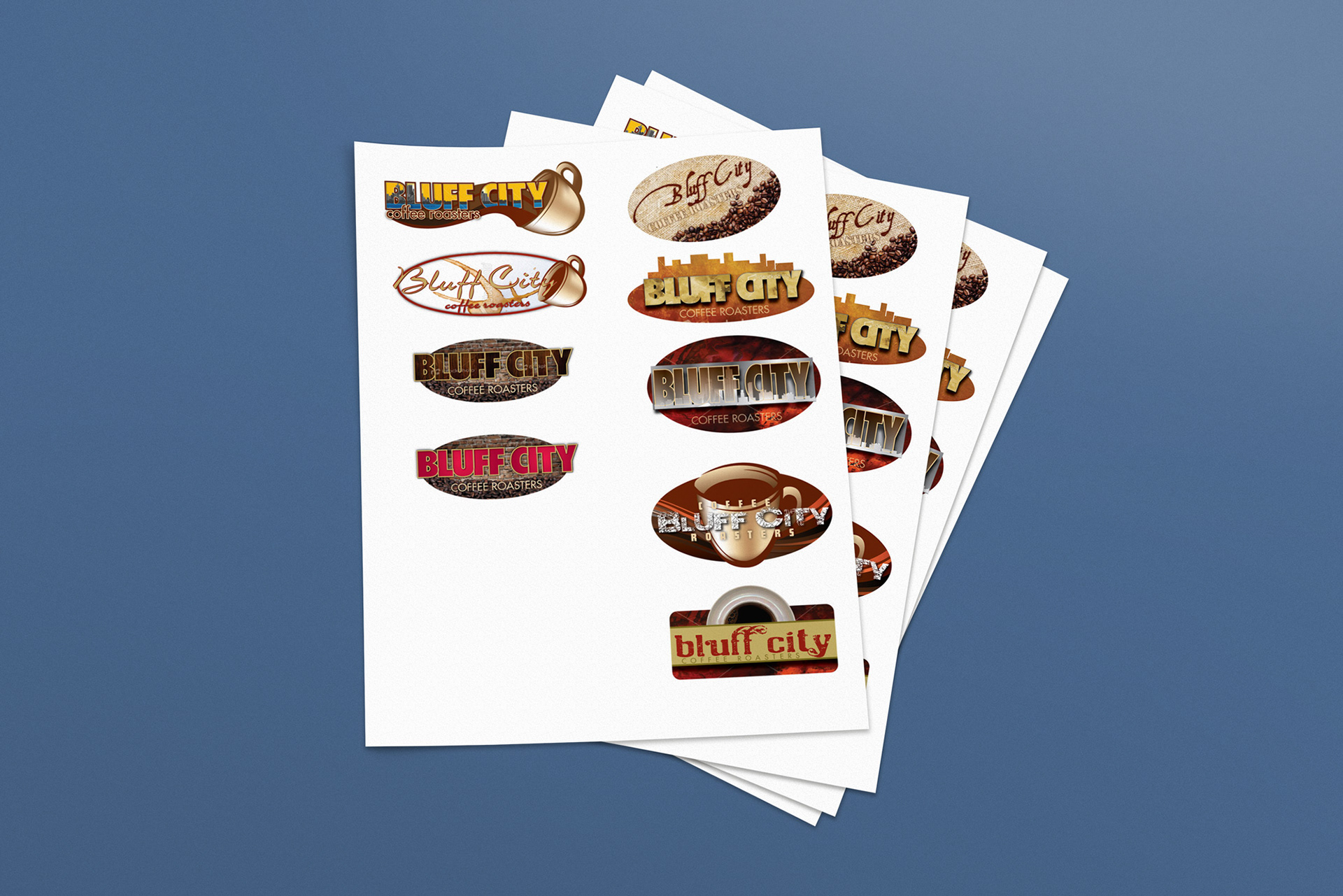 We did an audit of current coffee brand's touch points to assess key buyer decision criteria and influencing forces. Equipped with this insight, we crafted new messaging and re-positioned the brand to convey quality and trust.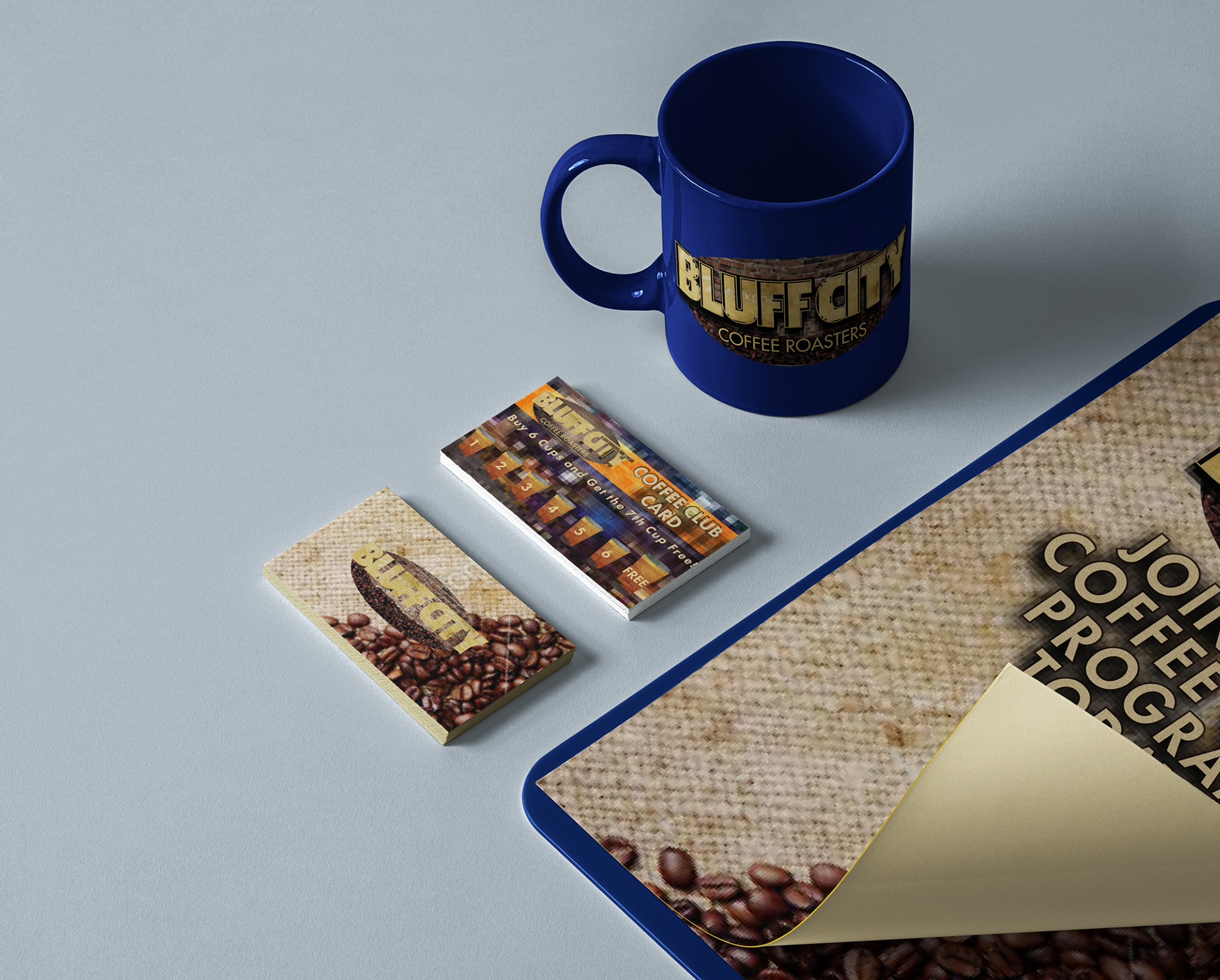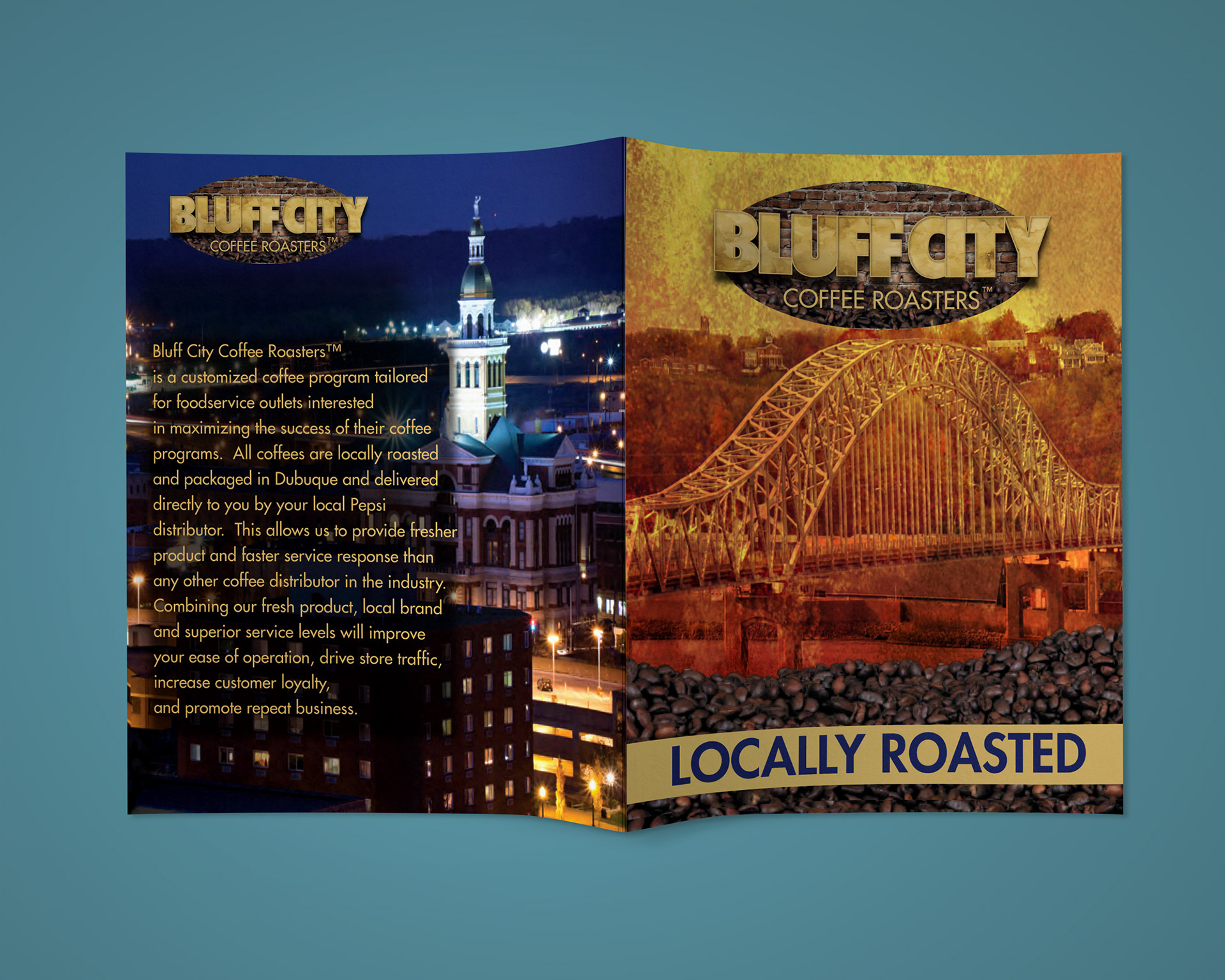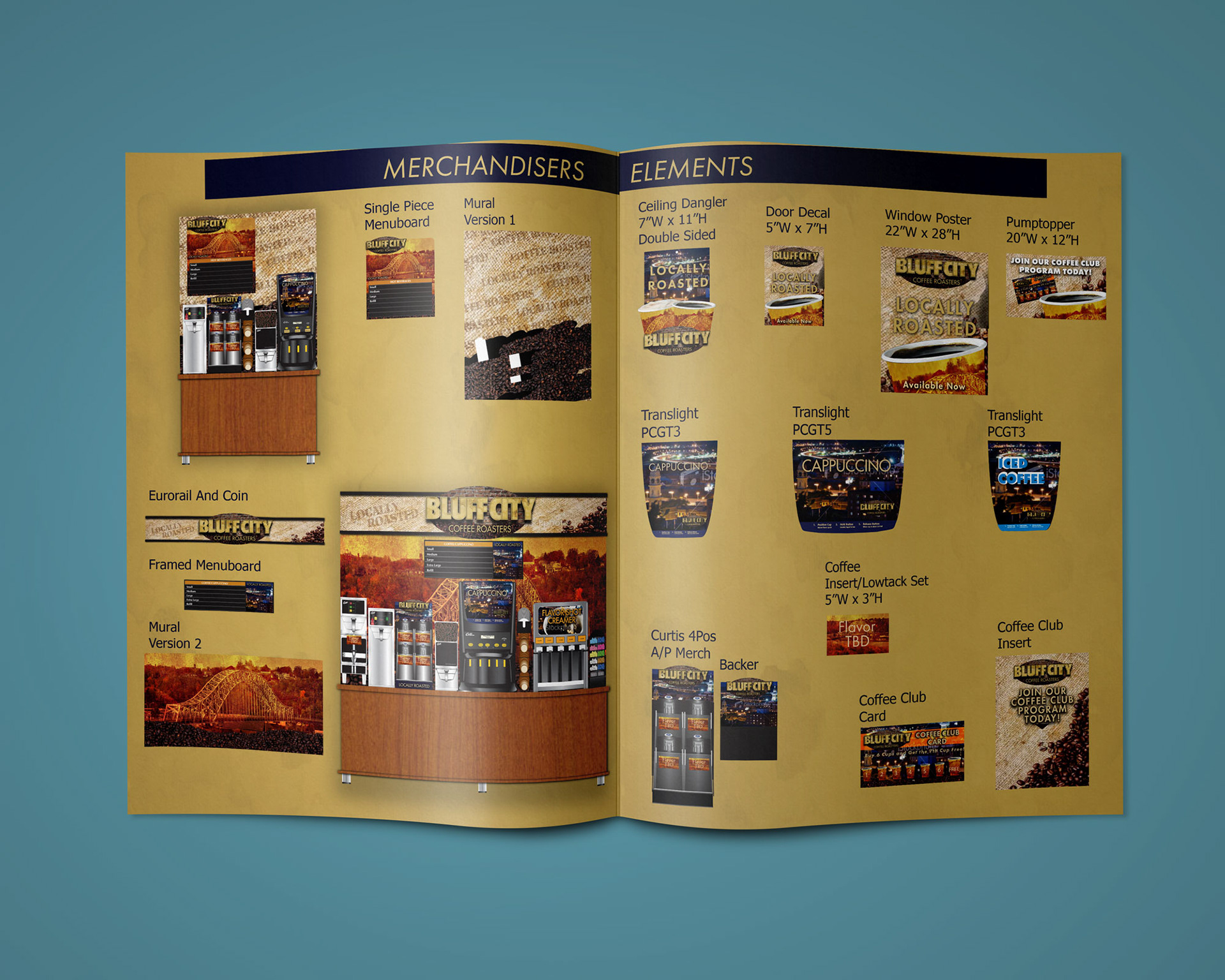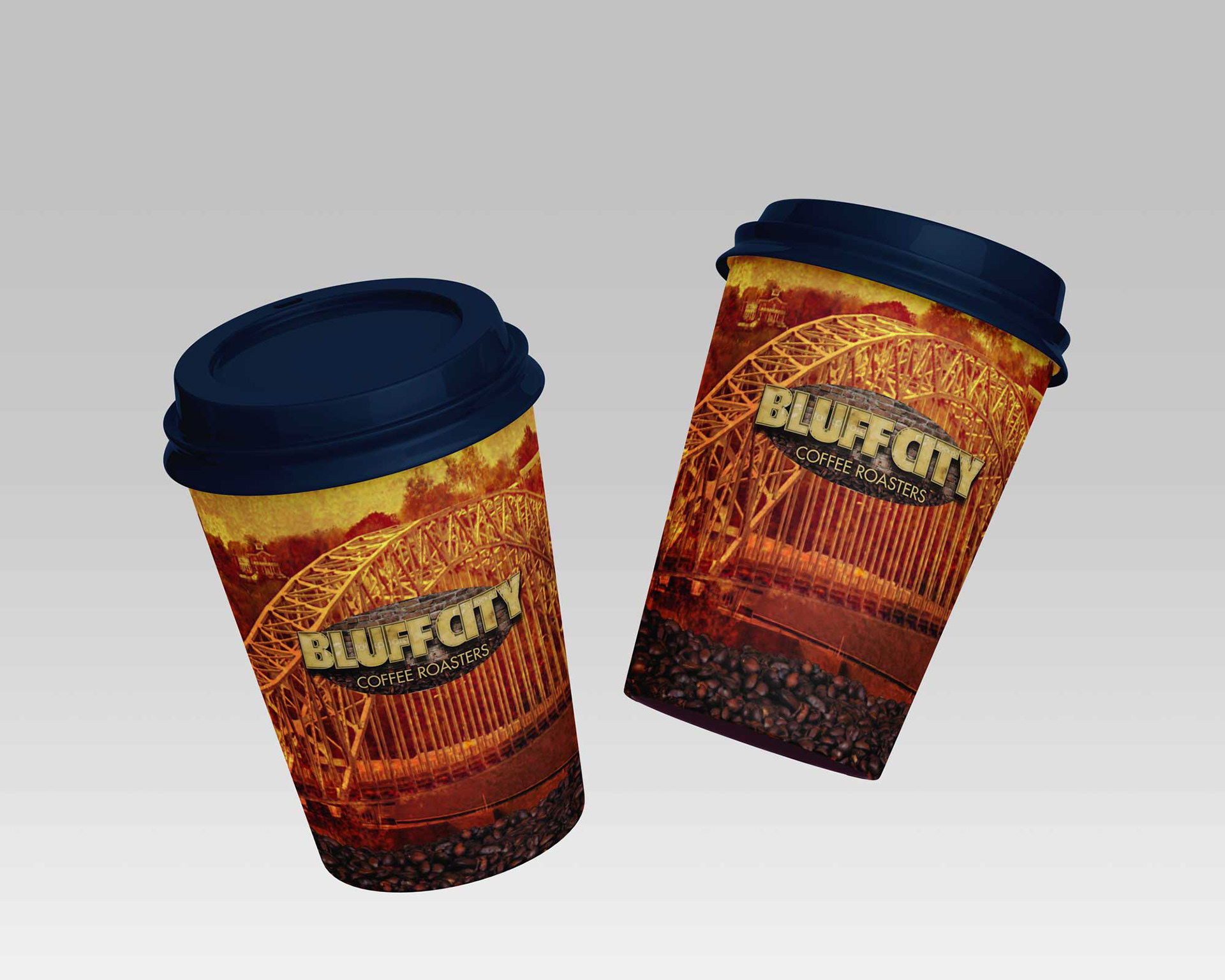 Primary Software Used: Photoshop | Illustrator | Word | Excel
Bluff City Coffee Roasters brand helped the company gain recognition as a top-ranked competitor, nearly doubling in size.